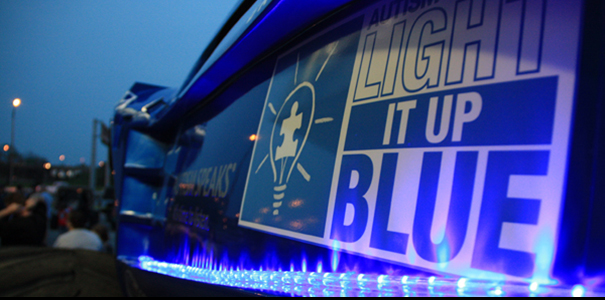 Light It Up Blue BIGFOOT "THANK YOU"!
Hazelwood, MO (April 19, 2013) – The second BIGFOOT "Light It Up Blue" event for Autism
Awareness was a huge success! This one took place in Hazelwood, MO at BIGFOOT
4×4, Inc. and drew a huge crowd, especially considering it was done on a
Wednesday evening. Many people came together to get the word out about the
event. Bob & Ann Trent and the entire BIGFOOT Team would like to personally
thank everyone who helped make it such a great success. Channel 2 and Tim Ezell
helped make the event HUGE – more than 700 people turned up! Tim and Channel 2
are always great to work with and, again, helped promote this event with
various spots on their morning news show – Thanks!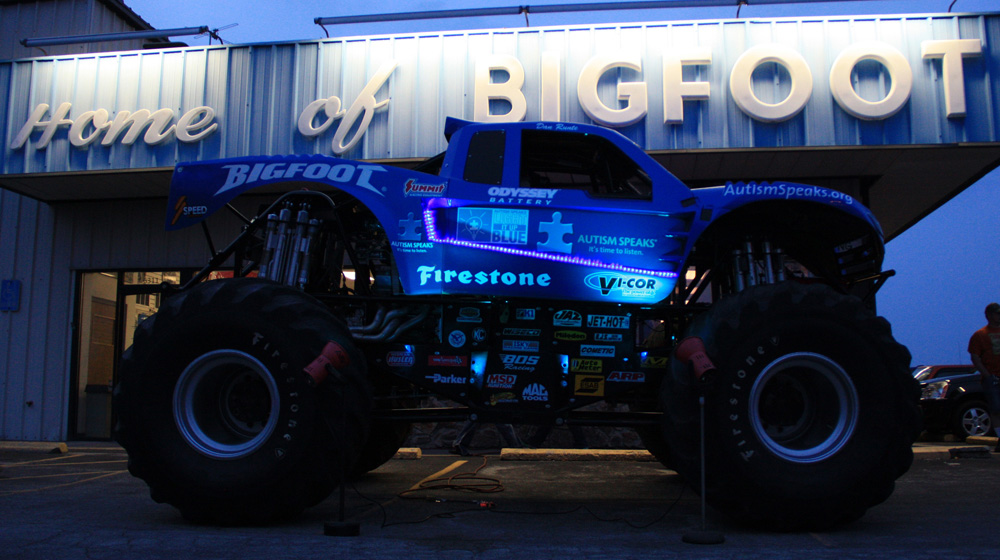 We would also to thank The Bommarito Group for their
continuing support and for the drinks they provided, STC Outfitters for their
support and the donated leveling kit and raffle proceeds, and Mid Rivers Jeep,
Dodge & Chrysler for the free hot dogs – Thanks!
Additionally, thank you to everyone from Autism Speaks who
helped with the event, thanks to all the other volunteers, including the
BIGFOOT employees and their families, and a special thanks to Sherri Rocklage,
whose continuing support of Autism Speaks made Bob and Ann take notice and
convinced them that this organization and this cause was exactly what they were
looking for – you are all awesome!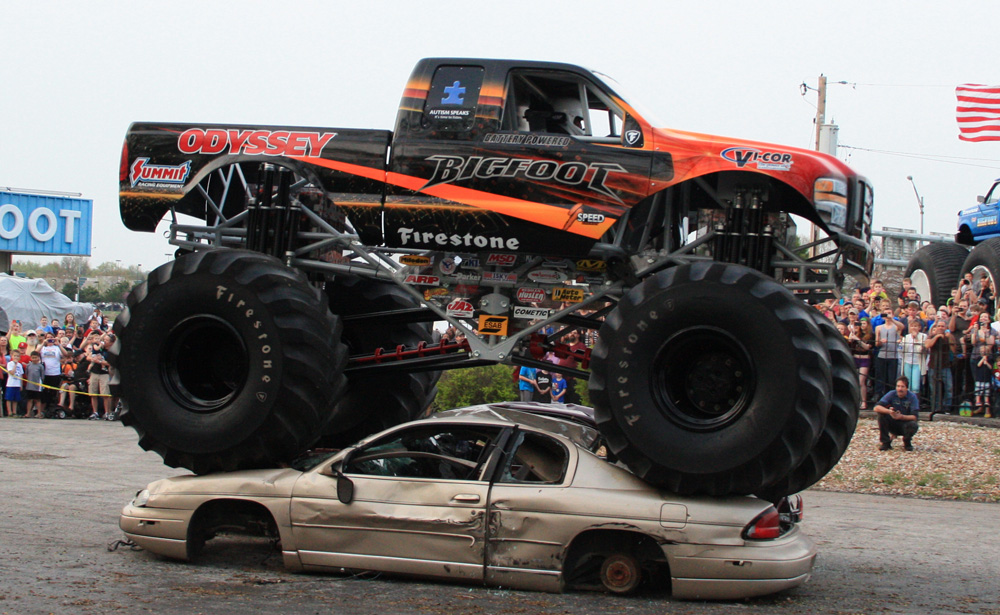 And, most importantly, we'd like to thank Jim Greenleaf of
Summit Racing Equipment for the use of the blue, Summit Racing Equipment
BIGFOOT #18 for the Light It Up Blue events here in St. Louis and the in
Phoenix on April 2, and for letting us race the truck in the first-ever Stadium
Super Trucks series event held in Phoenix on April 8 – Jim, none of these
events would have been possible without the support of you and Summit – Thanks!
For more information, pictures, etc. about the BIGFOOT Light
It Up Blue events, check-out the BIGFOOT Facebook page!