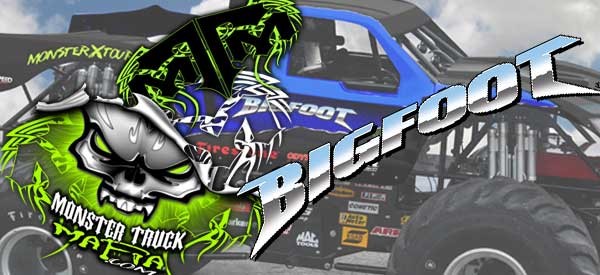 St. Louis, MO (December 3, 2013) – Monster-X Tour and BIGFOOT 4×4 have teamed up to bring you the all-new "Monster Truck Mafia BIGFOOT®" monster truck for 2014. Over the past few years, the Monster-X Tour has been one of the most aggressive in the monster truck industry and is looking to make 2014 the BIGGEST-BADDEST year yet. How? By adding Larry Swim and the all new "Monster Truck Mafia BIGFOOT" to the weekly racing line-up!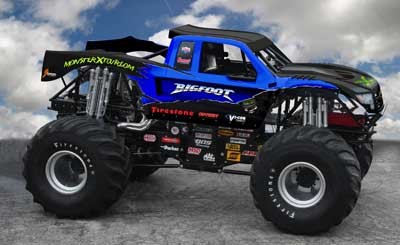 "The Monster-X Tour has added a BIGFOOT truck to just about every event we are doing for the 2014 Winter series," said Monster-X Tour CEO, Danny Torgerson. "We have a great relationship with the BIGFOOT team and are stoked to add Larry Swim and the all new "Monster Truck Mafia BIGFOOT." Larry's aggressive driving style is a perfect fit for our Tour!"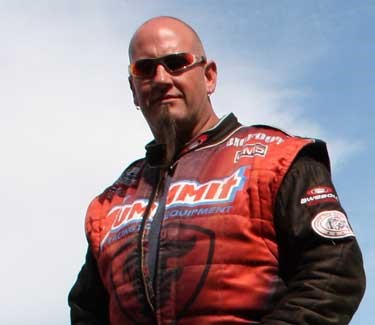 "We can't wait for the 2014 season to start," said Bob Trent, BIGFOOT VP of Sponsorship and Business Development. "I am excited to see Larry run the Monster Truck Mafia BIGFOOT – he is the perfect fit for this ride and this series!"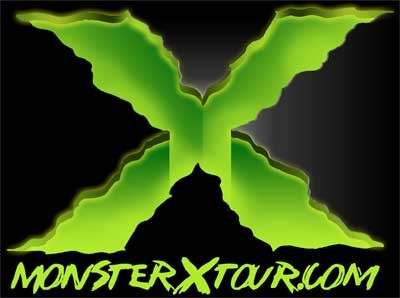 Larry will be running the Monster-X Tour at select events, so check MonsterXTour.com or BIGFOOT4x4.com for his schedule. You will also see the Vi-Cor BIGFOOT, Summit Racing BIGFOOT, and the Odyssey Battery BIGFOOT monster trucks racing in the Monster-X Tour.
Look for all new Monster Truck Mafia/BIGFOOT merchandise coming soon, either at Monster-X Tour events or online at BIGFOOT4x4.com/Events or MonsterXTour.com.
For more information on the BIGFOOT monster truck team, including a schedule of live events, multimedia downloads, up-to-date news, online store and more, visit their official site at Bigfoot4x4.com, or join us on Facebook.